Corsec's commitment to securing and preserving your Intellectual Property (IP) is second to none. By ensuring supply chain and product access security, you can rest assured knowing your IP is safe, secure, and in the hands of trusted security experts.
ARE YOU AT RISK?
Have you protected your investment by securing your product's source code, internal components, and physical housing
POTENTIAL SECURITY THREATS:
Product Damage and Destruction
Espionage
Hacking, Malware, Viruses, etc.
Product Leaks
Internal and External Vulnerabilities
Theft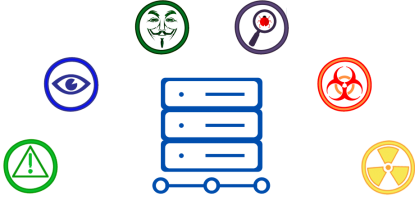 Do your partners meet the necessary requirements to protect your investment?
SECURE YOUR INVESTMENT
Corsec's custom engineered laboratory in Herndon, Virginia, outside metropolitan Washington, DC, meets industry security requirements for connectivity and physical access. In addition, Corsec's security experts are all extensively trained and cleared to work with highly sensitive information, ensuring that every product is monitored and safeguarded to guarantee each and every client investment.
SECURED CONNECTIVITY:
Redundant fiber optic connectivity
High Availability firewall configuration
Switched gigabit LAN (with 10GB capability)
VLAN architecture
Isolated lab VLAN, which can be further isolated as needed
PHYSICAL SECURITY:
Electronically-controlled and logged two-factor access portal that exceeds Common Criteria requirements
Independent environmental controls with backup to ensure safe and continued operation
Security monitoring system with video recording 24/7/365
Limited physical access control policy
Personnel and logical material controls
Up to 40U rack space per customer. Additional requirements can be accommodated through explicit agreement
Per-rack UPS protection
Talk with Experts about protecting your company's assets.