Client Testimonials
Corsec is fortunate to have partnered with hundreds of vendors globally, who have recognized the company's efforts as being crucial to their success, including:
AudioCodes
"We would like to thank Corsec very much for helping us achieve FIPS certification.  Their hard work, professionalism, efficiency, dedication and commitment to our tight schedule for delivering this project was instrumental in success." 
Tova Shoham, R&D, Program Manager
Nutanix
"Corsec was excellent to work with in getting our Nutanix product line Common Criteria-certified. We look forward to working with them again on future projects, and highly recommend them to other organizations wanting to get their products certified."
John Jensen, Director of Engineering Program Management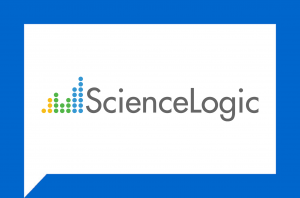 ScienceLogic
"Achieving this critical milestone is a massive achievement that opens the door to the DoD and beyond. But like most major accomplishments, winning it was no small task. The guidance we received through our partnership with Corsec proved critical in our success."
Dave Link, CEO & Co-Founder
Verdasys, Inc.
"Corsec's team of experts did an excellent job for us. Their expertise was evident in their high-quality work and their responsiveness was outstanding! We were able to achieve our validation goals quickly and efficiently thanks to Corsec."
Harriet Cohen, Sr. Product Manager
Certes Networks
"Certes Networks has been fortunate to establish and maintain a relationship with Corsec, partnering to provide us expertise, resources, and guidance to acquire the FIPS and Common Criteria certifications required by our business. Corsec's background and staff enabled Certes to avoid the pitfalls of bad planning and inexperience, and prepared us to always be ready for the known, and unknown obstacles in certification acquisition." 
Mark Salopek, Sr. Director, Program Management
Hughes Network Systems
"We started the process almost two years ago with a very limited understanding of the FIPS 140-2 certification process. With their proven expertise in this field, Corsec helped get us started in the right direction and has kept us on track throughout the process, allowing us to complete the certification with no surprises. Corsec has been very patient throughout the process and provided us timely support whenever we needed it. We look forward to working with Corsec again for our future certification programs."
Vivek Gupta
Vocera Communications, Inc.
"Vocera has engineers located in different countries with varying work schedules. Corsec's willingness to make themselves available at all times of day or night went far beyond what we expected. They were reliable, highly responsive and their expertise proved critical in helping us overcome several challenges during our FIPS validation. We won't hesitate to work with the Corsec team on our future validation efforts!"
Thirumalai T. Bhattar, Sr. Manager
Nokia
"Corsec has been instrumental in helping Nokia navigate the often complex processes needed to secure FIPS 140-2 & Common Criteria Evaluations. Corsec's counsel has enabled us to free valuable resources & focus on what we do best: create great products that enable secure connectivity and extended enterprise mobility."
Ed Ingber, Product Manager
WatchGuard
"Achieving Common Criteria certification was a high priority for WatchGuard, and working with Corsec helped expedite the process. Their experience and understanding provided us with the requisite insight and direction to achieve certification efficiently."
Wyatt Camp, Program Manager
nCircle Network Security
"Corsec did a great job of working with us to achieve CC certification. Engaging them to lead us through the certification process allowed us to focus on developing highly secure products for our customers."
Rob Bryne, Vice President of Engineering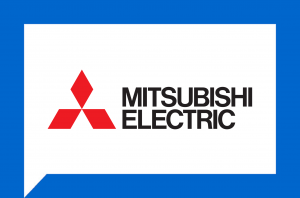 Mitsubishi
"Corsec professional service is very accurate and attentive. Our FIPS certification process has been greatly accelerated by their effort. Thanks Corsec!"
Tetsuo Nakakawaji, Mitsubishi Corp. Information Technology R&D Center, Information Security Dept. Deputy Manager
Dallas Semiconductor
"We have achieved all of our FIPS certificates with the help of Corsec. Dallas Semiconductor has received excellent service from the Corsec Security Staff. We have most certainly benefited and realized measurable ROI. Thanks!"
Dennis A. Jarrett, Sr. Customer Applications Engineer
Tumbleweed
"We were impressed with Corsec's technical knowledge, experience in practical security engineering and evaluation expertise. Their professionalism and timely follow-through made the FIPS 140-2 process tremendously efficient."
Stefan Kotes, Sr. Engineering Manager
Netezza
"Corsec Security has the experience and expertise we needed to ensure a smooth and expedited Common Criteria certification process. With the Corsec team guiding us through the rigorous requirements, we were able to complete the process quickly and efficiently."
Steve Williams, VP and GM, Federal Operations
ReefEdge Networks
"Corsec had the expertise to expedite our FIPS 140-2 validation process. As this is an intrinsic part of our strategy for selling to the federal government, we were thrilled with the outcome of getting our certificate in a timely manner."
Sylvio Jelovic, VP of Marketing
Sterling Commerce
"Due to Corsec's exceptional services, Sterling Commerce achieved our FIPS 140-2 validation several months ahead of schedule. Corsec's experienced staff did an amazing job of managing the effort from start to finish which resulted in a very smooth and efficient product validation."
Shryl Tidmore
Caymas Systems
"Caymas is delighted to have worked with Corsec's exceptional staff on quickly and efficiently achieving FIPS 140-2 validation. The high quality of work produced paired with their resourceful project management positively reflects upon the expertise of the company."
Sridhar Venkatesh, Director of Product Line Management
Authernative Inc
"We thank Corsec for their high quality support throughout Authernative's FIPS 140-2 validation. The fact that the certification was achieved on schedule and on budget shows Corsec's dedication to their clients. Corsec was very instrumental in achieving all milestones towards the certification. The initial training workshop and the work done on our agreement were absolutely helpful in planning and clarifying the tasks at hand."
Len Mizrah, CEO
Crossbeam Systems
"EAL certification is an absolute must for us as governments world-wide seek to deploy our security solutions. Corsec came with the highest references from other partners of ours in the security industry. Just like when you choose a plumber, the only way to get good help these days is to check with lots of references.
The class was extremely helpful in accelerating the certification process. I would highly recommend the Corsec certification class as an indispensable first step on the way to EAL certification."
Throop Wilder, Vice President of Marketing and Co-founder
OpenPeak, Inc.
"Corsec did a great job in the planning, guidance, and execution throughout the entire FIPS 140-2 process. Their expertise and prompt response played a tremendous role in the successful completion of our FIPS 140-2 validation."
Eric Jen, Director of Engineering
Secured Services
"Corsec's expertise with the FIPS 140-2 has helped us achieve our validation goals. They did a great job of managing all parties involved in order to expedite the validation process."
Ken Hetzer, Director Business Development/GM-Secured User
Proxim
"Corsec's team of experts did a wonderful job from the moment they started the two day workshop and throughout the entire validation effort. They thoroughly presented a detailed picture of what the entire certification would take to accomplish. We were very happy with the level of knowledge and support we found on Corsec's end as well as guidance through the whole process."
Rahul Mendhekar, Ashwin Ramaswamy, Robb Henshaw